Magazine
For the past nine years SCORCH magazine has been the number one go to manual when it comes to seeing some of the Caribbean's most beautiful women, hottest events and keeping up with the latest in pop culture. A new issue is produced bimonthly and is distributed to several hot spots where scorchers can pick one up for FREE!
Issue 50
The carnival guide Issue. #10yearspumpin
SCORCH gives you the ultimate guide to feting this Carnival. We break down everything from All-Inclusive Fetes vs Cooler Fetes, How to dress for a fete and even your porta-potty etiquette (Yes we said porta-potty etiquette)
Issue 49
The Sizzling Scannable Summer Issue. #Skinandscan
Scorchers!!! Welcome to a very special issue. Not only has our prodigal son of Scorch returned, but we are FIRST to take the big step... We're going SUPER SAIYAN DIGITAL BABBBYYYYY Whooo!!! Radio, TV and now a SCANNABLE issue.
Issue 48
The SOCA MONARCH Issue.
We are going to deliver an International Soca Monarch unlike anything the world has seen before, and in this issue we have delved into the history and evolution of the competition, highlighting on our culture. Our 7+ models feature some of the hottest up and coming artists in the business; Patrice Roberts, Jojo, Jadel, Nessa Preppy and Stef Kalloo.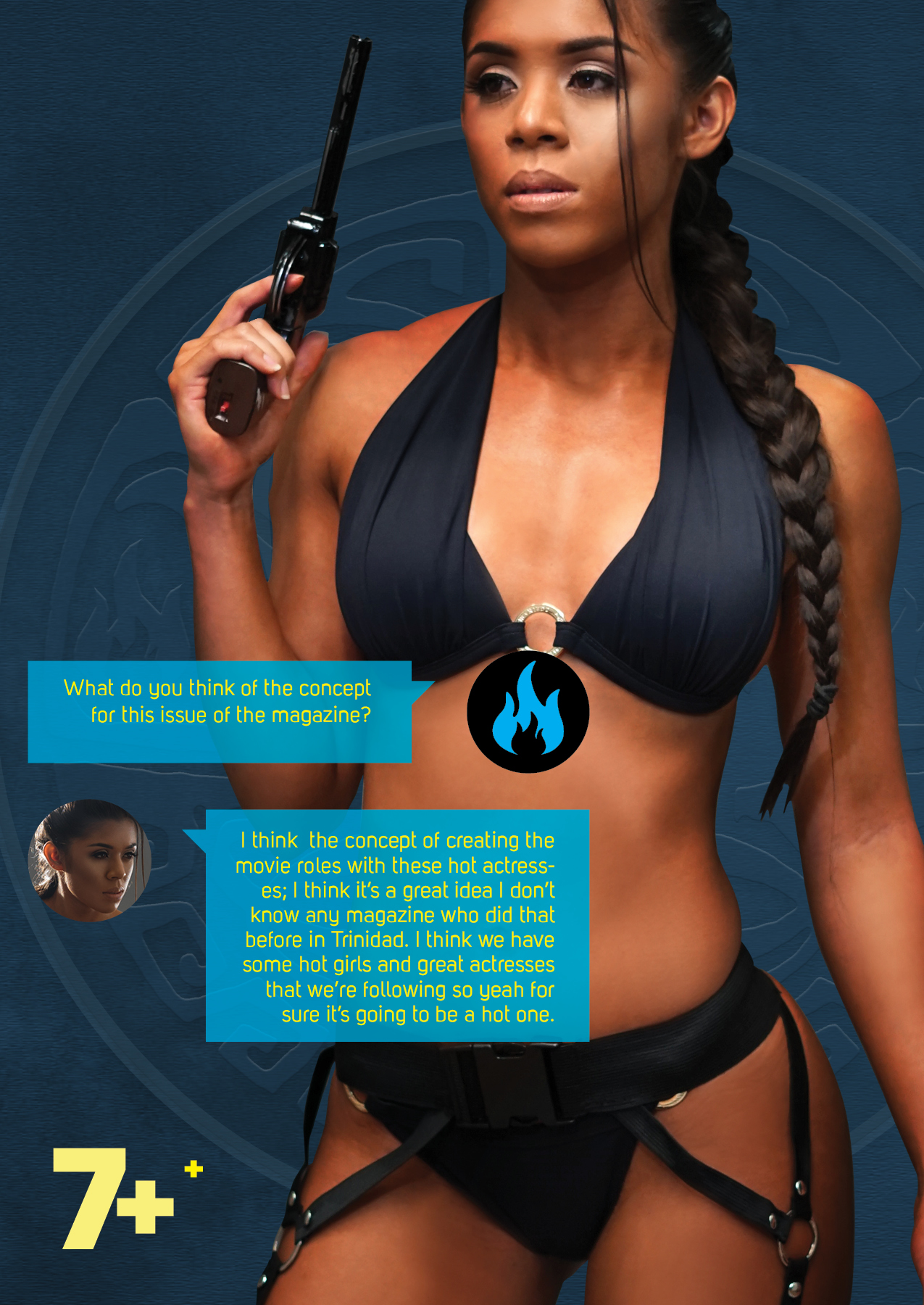 Issue 47
The Scorch TV Issue.
Once upon a time, in a land filled with talent in every field imaginable--World class athletes, World class musicians, World class innovators, and the list of World class goes on and on--it became easy to underestimate one vibrant industry. Film in Trinidad & Tobago. SCORCH Scripted delves into everything FILM across the island. And what is the Silver Screen without the starlets that adorn it? Answer: The hottest 7+ girls they are to offer. The End.
Issue 46
A steamy Summer16 guide featuring the hottest bikini designers and the Caribbean hottest ladies to show you how to rule the Summer
ISSUE 45
What do you do when a recession hits?? Not to worry, issue 45 is here to help you get through it.
ISSUE 44
Recreating some of Music's most iconic album and magazine covers. Take a walk with us down memory lane.